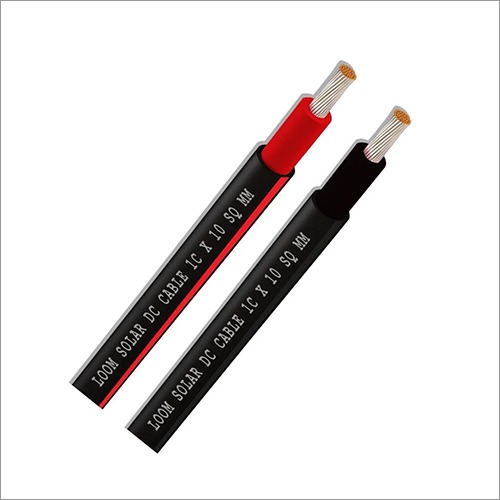 Loom Solar DC Wire, 10 sq mm, 15 meters Pair
Product Description
This pair of loom solar dc wire, ten sq mm, 15 meters, is intended to satisfy the rising demands of the solar energy sector. It is only the beginning of our ambitions to develop and deploy green technology in wires and cables, as evidenced by our solar cables. Solar cables are lightweight and flexible, and they are resistant to abrasion and water. So regardless of your panel-to-grid connectivity requirements, we have the cables to match your demands.
Applications of Loom Solar DC Wire, 10 sq mm, 15 meters Pair
These loom solar dc wire, ten sq mm, 15 meters pair are used in conjunction with solar power supply systems to provide electricity to them. These cables may be used both indoors and outdoors for flexible and fixed installations. They have a high mechanical strength that is resistant to harsh weather.
Flexible electrolytic multistranded tinned copper conductor by iec 60228 class 5 as the conductor.
Insulation that has been crosslinked to be halogen-free and flame retardant.
How to choose DC wire Size ?
| | | |
| --- | --- | --- |
| No. of Panels | Amps. | Wire Size |
| 2 (100 - 350 watt) | 20 amps | 4 sq mm. |
| 3 (100 - 350 watt) | 30 amps | 6 sq. mm |
| 6 (100 - 350 watt) | 50 amps | 10 sq. mm |